Welcome to I'm a Scientist Get me out of here!
Students talk to scientists, LIVE!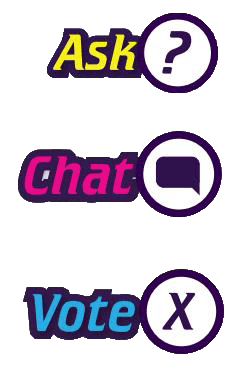 'I'm a Scientist, Get me out of Here!' is a free online event where school students get to meet and interact with scientists. It's a free X Factor-style competition between scientists, where the students are the judges.
Students challenge the scientists over intense, fast-paced online live CHATs. They then ASK the scientists all the questions they want to, and VOTE for their favourite scientist to win a prize of £500 to communicate their work with the public.
The first ever I'm a Scientist Ireland has now finished. We ran 3 zones (Health, Hydrogen and Space) all during Science Week Ireland, (Monday 12th – Friday 23rd November).
Stay tuned for information about more I'm a Scientists events in the future!
I'm a Scientist – An Introduction
Pick a Zone…
The zones from the most recent event; I'm a Scientist Ireland November 2012 –

Themed zones
General zones
Privacy and Cookies
On 26 May 2012, the rules about cookies on websites changed.
This site uses cookies to make the site work better, and some of the cookies we use are essential for parts of the site to operate.
You may delete and block all cookies from this site, but this will mean that certain parts of the site will not work.
To find out more about cookies on this website, see our privacy policy.